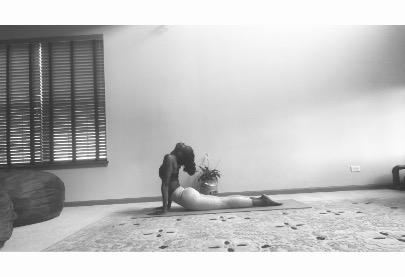 Welcome and Happy New Year,
This year is a year for recognizing where we are in life. Are we where we want to be? Do we recognize the change we need to make to get where we need to be? What are the complexities to get to this change? Write them down. What are the simplicities to get to this change? Write them down. Weigh them! Letting go of what we do not need and keep what serves us for our highest good! When we write them down they become real and the adjustments begin! If we really want to see healthy changes, let's start by being honest with ourselves.
To help you, l'll begin by sharing my changes which are as follows:
-Practicing Yoga for 30 minutes each day (though I do practice for an hour each day, but on days that I am not fully motivated, at least 30 minutes)
-Meditating for 30 minutes each day
-Being mindful of how I treat myself (kindly) be through diet, or positive self-talk
-Being mindful how I treat others (with patience)
-Letting go of unhealthy relationships
-keep smiling
-Read books that reflect my journey in yoga, self-love, meditation and Ayurvedic foods, and journaling.
I am so excited to dive deeper. There is nothing to it, but to do it! That is my mantra!
Best of luck on all journeys, whatever that may be.
Namaste.
Photo credit: @nalule1